Biography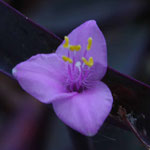 As a youngster I started out fishing and playing soccer in Florida. At the university I realized I enjoyed the subject of biochemistry so I went to the University of Tennessee, Memphis to obtain a Ph.D. in the subject while training with Dr. William L. Taylor.
After graduate school I began using the transparent zebrafish as an animal model of human diseases. I made novel genetically modified transgenic zebrafish that expressed green fluorescent protein specifically in blood and neuronal cells to monitor these internal tissues in live breathing animals. As an assistant professor I brought this animal model to the University of Cincinnati to collaborate with a Fortune 100 company in drug discovery and toxicology research. In this role I became more acutely aware of the needs, operations, timelines, and economics of the pharmaceutical industry.
My research steamed full speed ahead towards exploiting the zebrafish for use in drug discovery research applicable to cardiovascular disease, diabetes, and neurodegenerative diseases. During this time I personally witnessed with my own experimentation the central role of nicotinamide adenine dinucleotide (NAD) in controlling pathogenesis for all of these diseases. The field of NAD biology quickly became a burning passion of mine. NAD research perennially yields remarkably positive therapeutic discoveries. This led to opportunities for me to organize the NAD community of researchers to develop a NAD-themed journal volume as well as invitations to work on advanced nutrition textbook chapters. During this process I realized my passion for writing. 
Best of all, the continuing medical education writer is advantageously positioned as an unbiased purveyor of medical therapies. Ultimately this is of great practical value to medical professionals, paraprofessionals, and patients.
W. Todd Penberthy, Ph.D.